Reporting Child Abuse – Lebanon - SARCC
Reporting Child Abuse – Lebanon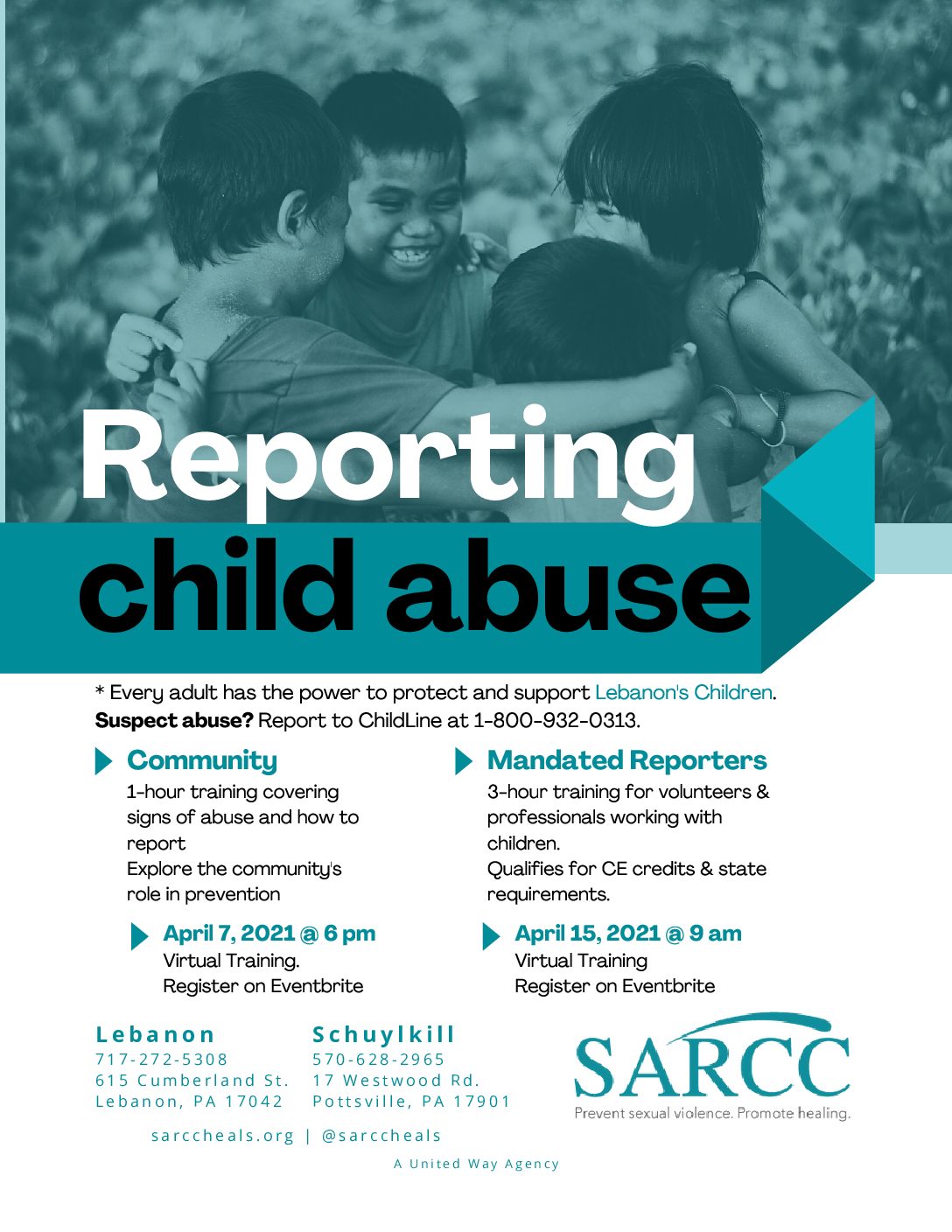 Reporting Child Abuse – Lebanon
1-hour Training for Community Members on identifying and the process for reporting child abuse.
About this Event
This 1-hour training on Identifying and Reporting Child Abuse will cover general information about what qualifies as child abuse, how to identify signs of abuse, and how to make a report of child abuse. The training will be facilitated by trainers from SARCC, with input from local supervisors of Children & Youth Services.
Click here to register.
Event Details
Date: April 7, 2021
Time:

7:00 pm - 8:00 pm

Event Category: Our Events